Description
Main Information
Union Explorer
When your splitboard bindings ride like your regular bindings, it's easy to enjoy the ride down. The Union Explorer splitboard binding focuses on natural board feel, less moving parts, and a durable design built to handle the longest tours and steepest lines. 
Binding Includes: Mounting hardware, Explorer split disk, Explorer quiver disk, touring brackets, and splitboard strap.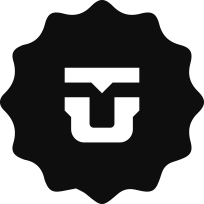 THE UNION WARRANTY
LIFETIME FOR BASEPLATE / HEELCUP.
1 YEAR FOR EVERYTHING ELSE.
Riding Category

Freestyle

All Mountain
Performance
Binding Flex
Overall Flex
Soft
Stiff
| MEN'S BINDINGS | - | X-SMALL | SMALL | MEDIUM | LARGE | X-LARGE |
| --- | --- | --- | --- | --- | --- | --- |
| US Men | - | * - 5.5 | 5.5 - 7.5 | 8 - 10 | 10.5 - 13 | 13 - 15 |
| US Women | - | 4 - 6.5 | 6.5 - 8.5 | 9 - 11 | - | - |
| US Kids | - | 3K - 5.5K | 5.5K+ | - | - | - |
| UK | - | 2 - 4.5 | 4.5 - 6.5 | 7 - 9 | 9.5 - 12 | 12 - 14 |
| EURO | - | 34 - 37 | 37 - 40.5 | 41 - 43 | 43.5 - 46 | 46 - 48 |
| MONDO | - | 21 - 23.5 | 23.5 - 25.5 | 26 - 28 | 28.5 - 31 | 31 - 33 |
| WOMEN'S BINDINGS | - | SMALL | MEDIUM | LARGE | - | - |
| --- | --- | --- | --- | --- | --- | --- |
| US Men | - | * - 5.5 | 5.5 - 7.5 | 8 - 10 | - | - |
| US Women | - | 4 - 6.5 | 6.5 - 8.5 | 9 - 11 | - | - |
| US Kids | - | 3K - 5.5K | 5.5K+ | - | - | - |
| UK | - | 2 - 4.5 | 4.5 - 6.5 | 7 - 9 | - | - |
| EURO | - | 34 - 37 | 37 - 40.5 | 41 - 43 | - | - |
| MONDO | - | 21 - 23.5 | 23.5 - 25.5 | 26 - 28 | - | - |
| KIDS BINDINGS | MINI | SMALL | MEDIUM | - | - | - |
| --- | --- | --- | --- | --- | --- | --- |
| US Men | - | * - 5.5 | 5.5 - 7.5 | - | - | - |
| US Women | * - 4 | 4 - 6.5 | 6.5 - 8.5 | - | - | - |
| US Kids | 11C - 3K | 3K - 5.5K | 5.5K+ | - | - | - |
| UK | 10K - 2 | 2 - 4.5 | 4.5 - 6.5 | - | - | - |
| EURO | 28 - 34 | 34 - 37 | 37 - 40.5 | - | - | - |
| MONDO | 17.5 - 21 | 21 - 23.5 | 23.5 - 25.5 | - | - | - |